Serum Presets
Modern Secrets
#larger-than-life #basses #big fat #leads #for #beats #hip-hop #house
$29Add to cart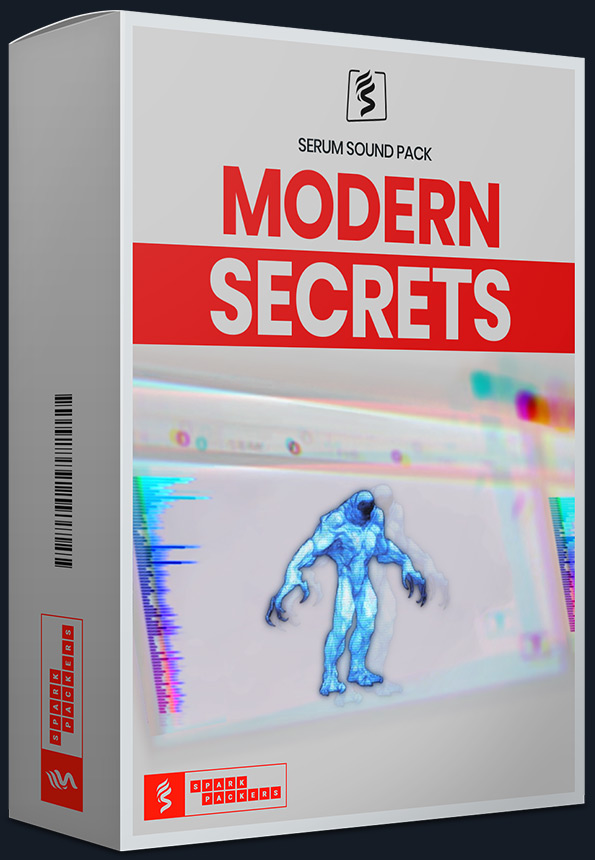 Break away from the pack with this completely new breed of high-powered Serum presets!
My goal was to create a sound bank that hopefully would be useful and spark ideas for Hip-Hop, Beat, House and Future Pop producers alike.
With a focus on larger-than-life bass and big, fat lead sounds the Serum presets in this pack were designed utilizing SparkPackers' own secret sauce. I didn't use Serum's stock wavetables but 104 unique, custom-built wavetables as the source code to craft the presets.
This gives you an immediate head start over your peers. It's also an awesome time saver that helps you find your signature sound more easily!
With this pack SparkPackers opens up the doors to the music industry's best kept sound design secrets. We don't hold back… we don't keep the best, most personalized presets to ourselves or to our top tier producer friends.
Modern Secrets is here to give you a unique pallete of cutting-edge presets that push the envelope… on sounds that make a difference and spark inspiration.
I promise you: This bad boy takes no prisoners!
Specs:
128 TotaL Presets
72 x Bass // 5 x Bass BPM // 25 x Leads // 24 x Synths // 2 x Synths BPM
104 custom-made Wavetables
10 x Attack, Transient Samples // 3 x Noise Samples
Size: 293 MB
Sys Req.: Xfer Serum // v1.214 or higher VST/AU
Demos // Made by using only presets from Modern Secrets (Drums & FX are not included)
Demo // Made by using only presets from this pack (Drums & FX are not included)

Made to grab
instant attention

Signature Sound
Ready

Innovative
design techniques
Presets Soloed & In Action
Basses And Leads
Presets Soloed & In Action
Synths
BS Overdose A (as SY/CH)
+ LD I War Here
BS Crystalline (as SY/CH)
+ LD Rock Solid

"I've been building some new leads for my new material out of SparkPackers Serum Packs.
They sound immensely huge!"

"I'm using SparkPackers Serum packs for leadsoundlayers. Great stuff!"

"Dope presets and one of my fav go-to packages ;)"

Between Safety And Adventure
With Modern Secrets you choose adventure! Get ready to tap into uncharted territory.
These bold, powerful and bad-ass presets are here
to punch your muse in the face!
For Hip Hop, Trap & Everything Midtempo
Basses And Leads
BS A Revision V2 + BS Like A Ninja V2
BS Cobblestones V2 + LD Like A Ninja V2
BS Chill Like That V2 + LD Jordan & Pippen V2
BS Jump Start V2 + LD Mob Figure V2
BS Bubble Boy M V2 + LD Crank It V2
For House, Everything Future & Uptempo
Basses And Leads
BS Mob Figure + LD Mob Figure V2
BS Jump Start + LD Love Bomb V2
BS Jordan & Pippen V2 + LD Jordan & Pippen
Made To Grab Instant Attention
Custom Built, Pre-Processed WaveTables

I remember walking into the studio one day, seeing all the amazing analog hardware gear that I had borrowed from friends and colleagues to finish a project… I thought, what a shame to give back all those beautiful cuties… I had programmed all these sounds… what a waste…
So I launched into this sampling marathon and wondered, wait a minute – why stop there? That's what everyone is doing. Let's take it a step further…
Let's chop up the samples into tiny molecules, transfer those snippets into Serum and process those strings of analog DNA further with all the wizardry a great synth like Serum has to offer: applying digital synthesis (using Warp, FM, Filter, …) and then rendering and resampling them into new multi-cycle, pre-processed Wavetables.
The resulting Wavetables that capture those analog vibes and live recordings are the secret sauce of SparkPackers' charismatic Serum Presets.
Modern Secrets makes use of a selection of the unique source code that can be found in the following Wavetable Packs: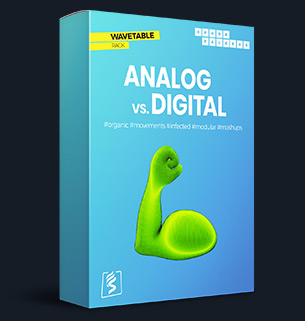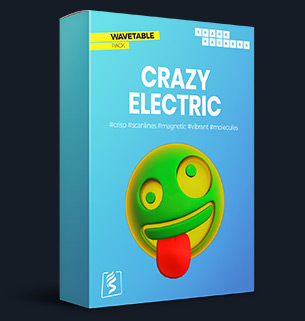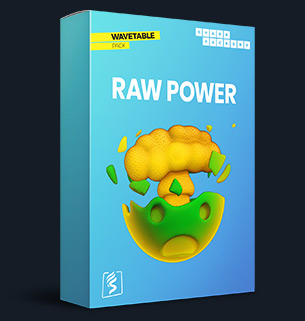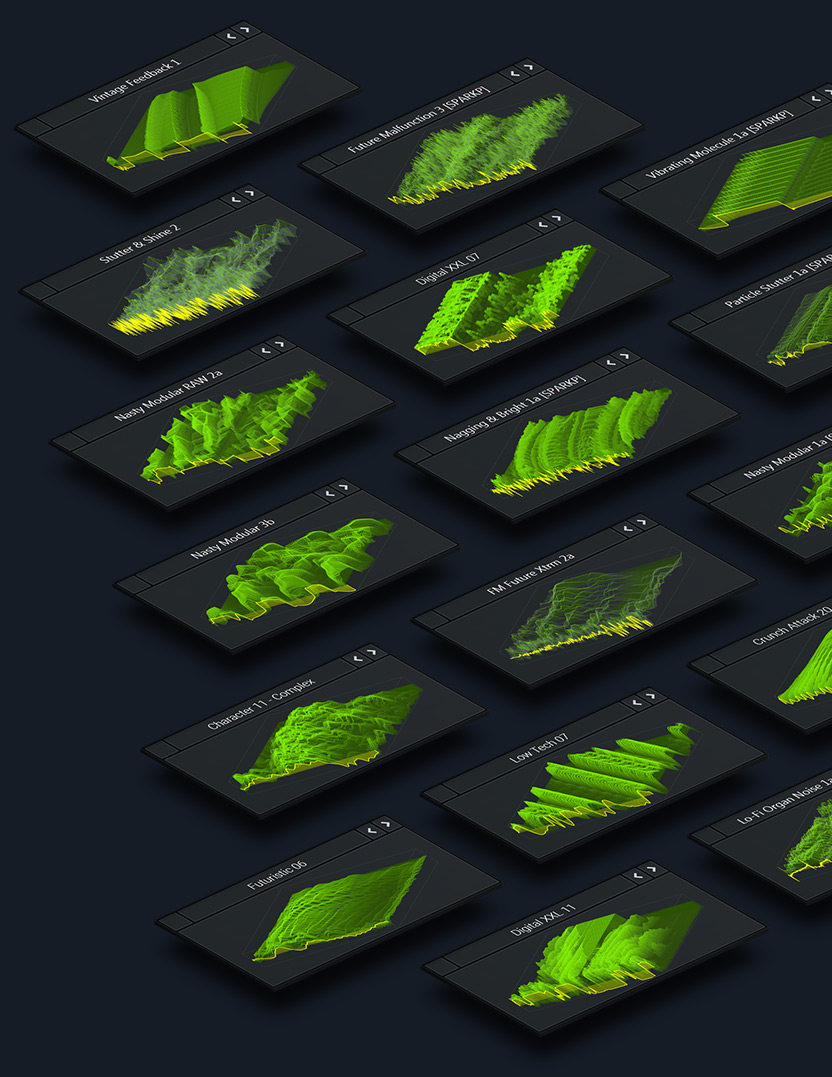 Find Your Sound
Fast And Playfully

Macro Magic

Unique Modern
Ingredients
MISSION
We are here to make finding your sound as fun and easy as possible!
You don't have to be white lab coat wearing sound designer to create that unique sound that makes your production stand out.
Think of our presets as a starting point and tweak them until they match the vision inside your head!
It has never been easier:
Clever pre-assigned macros give you access to the most magic elements of each sound.
This makes finding YOUR sound a breeze!







BS A Revision V2
BS BPM Billions
BS BPM Bubble Boy M
BS BPM Bubble Boy XL
BS BPM Chill Like That
BS BPM Night Goggles
BS Bubble Boy M V2
BS Bubble Boy XL V2
BS Casanova
BS Chill Like That V2
BS Chill Like That V3
BS Cobblestones V2
BS Cobblestones
BS Contaminated V2
BS Contaminated
BS Crank It
BS Crocodile Tears V2
BS Crocodile Tears V3
BS Crocodile Tears
BS Crystalline
BS Doll Maker
BS Earworm
BS Fireworks
BS Gold Digger
BS Great Catch
BS Half Your Age
BS Heartless
BS Homewrecker
BS I'm A Pilot
BS ID Please
BS Immortals
BS Jaw Drop
BS Jordan And Pippen 1
BS Jordan And Pippen 2
BS Jump Start V2
BS Jump Start V3
BS Jump Start
BS Kaleidoscope V2
BS Kaleidoscope
BS Kitty Cat
BS Like A Ninja V2
BS Like A Ninja
BS Little Snowflake
BS Lizard Brain
BS Love Bomb A
BS Love Bomb B
BS Maniac
BS Marksman
BS Mini Me
BS Missile Silo
BS Mob Figure
BS Moody
BS Moving Like Zombies
BS Night Owl
BS Northern Skies
BS Overdose A V2
BS Overdose A
BS Overdose B
BS Paradox
BS Party Dog
BS Plastic Demon
BS Potential Threat
BS Punch Me
BS Quarterback Crush
BS Red Herring
BS Rescue Me
BS Small Giants
BS Smarty Pants
BS Snow Globe
BS Spacewalk
BS Spring Break
BS System Failure
BS The Odd Couple
BS Trailer
BS Underground
BS X-Static Distorted
BS Z World
LD Crank It V2
LD Earworm V2
LD Gasoline V2
LD Gasoline
LD I War Here V2
LD I War Here
LD Jordan And Pippen 2 V2
LD Kitty Cat V2
LD Level 5 V2
LD Level 5
LD Like A Ninja V2
LD Little Snowflake V2
LD Love Bomb A V2
LD Missile Silo V2
LD Mob Figure V2
LD Moody V2
LD Night Goggles V2
LD Night Owl V2
LD Not Mortal V2
LD Not Mortal V3
LD Not Mortal
LD Reborn Again
LD Rock Solid V2
LD Rock Solid
LD Thunderbird Distorted V2
SY Aliens Exit Here
SY Babyface
SY BPM Bubble Boy S
SY BPM The Moment
SY Cosmic Explorer
SY Hot Air Balloon
SY Hyper Sleep
SY Immortals Moody V2
SY Immortals V2
SY Indestructible
SY Jaw Drop V2
SY Like A Ninja V2
SY Love Bomb A V2
SY Party Dog V2
SY Perfect Storm V2
SY Perfect Storm
SY Plastic Demon V2
SY Stargaze
SY Supernova
SY Thunderbird Distorted V2
SY Transformer V2
SY Underground Key V2
SY Wormhole
SY Wreckless Distorted
SY You're The Girl
SY Zero Gravity
Wohoo! The Major — Minor 3rd Macro Knob
Stacked Bass Presets
Some of the bass presets are layered with another lead sound on top. In order to give you full and easy control, those presets come with a magic macro knob that determines if the layered 3rd and the implicated chord is major or minor. Just assign this knob to a midi controller and get the stacked bass in tune with the harmonies of your track. This is an awesome time saver that will get you in flow in no time.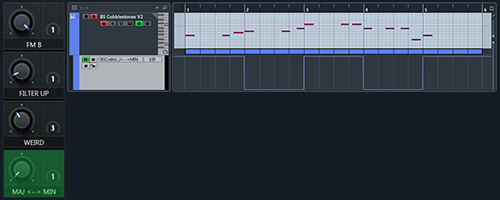 BS Cobblestone V2
+ Crocodile Tears V2
What Our Customers Think
Reviews