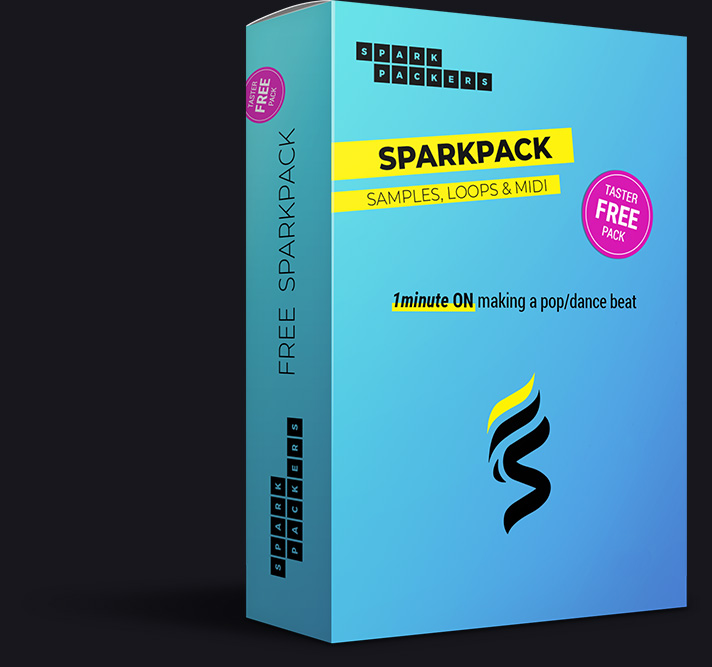 1minute ON making a pop/dance beat
FREE SPARKPACK
With this sample pack you'll get access to all the sounds we used in our 12 part video series as audio loops and STEMS.
I also included one shot samples like Kicks, Layered Claps and several synth sounds.
Some fairies high-on-red-bull added all the MIDI files, so you can go bad-ass crazy and edit the shit out of the two parts and make it YOURS. It's all about jumpstarting your imagination and giving you small ideas as a starting point, so you don't have to start with a blank page.
As always: Everything is 100% Royalty-Free… chop it, bend it, tweak the heck out of it and use it for whatever endeavor you pursue… let's go and make some f**ing music!
Details
What's Inside
The SparkPack is divided into 2 Spark Kits:
Kit_A_128_BPM_Gmin and Kit_B_124_BPM_Gmin
In the full mix of the 1minute ON making a pop/dance beat series I used Kit B as the main dance beat and Kit A as the intro.
Files: 42
Size: 67 MB (unzipped)
Format Audio: WAV – 24bit – 44.1kHz / Windows & Mac
Fomat Midi: Standard MIDI files / Windows & Mac