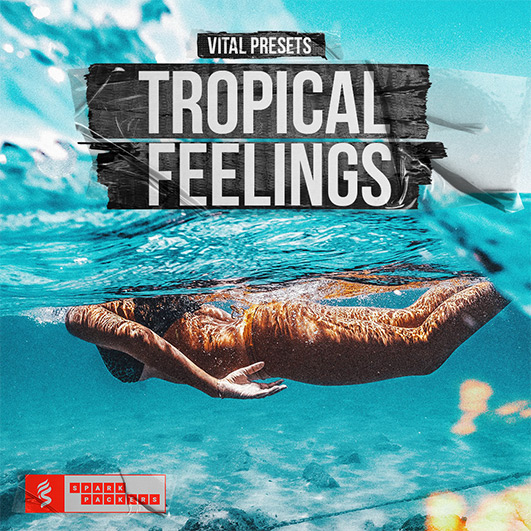 Tropical Feelings // Vital Presets
This sound pack for Vital is a toolbox full of sparkling hot and dynamic fresh presets that you can effortlessly use to inject positive summer hit vibes into your music.
With 86 carefully crafted Vital presets – ranging from delicate plucks over powerful, percussive synths and vibrant bass sounds to fragile textured keys and silky pads – it's the sound library where optimistic energy meets balanced, smooth calmness.
You are lying on a dreamy beach… a lush scenery bathed in endless sunshine… above you the subtle blues of the sky… you feel small waves playfully tickling your toes… in the air a sizzling excitement… the endless possibilities of the upcoming summer night…
Do you produce Tropical House, EDM, Future Pop, Reggaeton or Chillwave?
It's time to feel good. Let's dive into it!
Specs:
1 Vitalbank containing 86 Presets
21 x Bass // 13 x Keys // 7 x Leads // 29 x Percussions // 5 x Pads // 10 x Synths
128 custom-made Wavetables
8 Attack/Transient Samples
Software Requirements: Latest version of Vital
52 Drum Samples
8 x Kicks // 4 x Claps // 25 x Perc // 15 x Layering Tools
Total Size: 452 MB
100% Royalty-free
Demos // Made by using only presets & drums from Tropical Feelings (FX are not included)
Demo // Made by using only presets & drums from this pack (FX are not included)