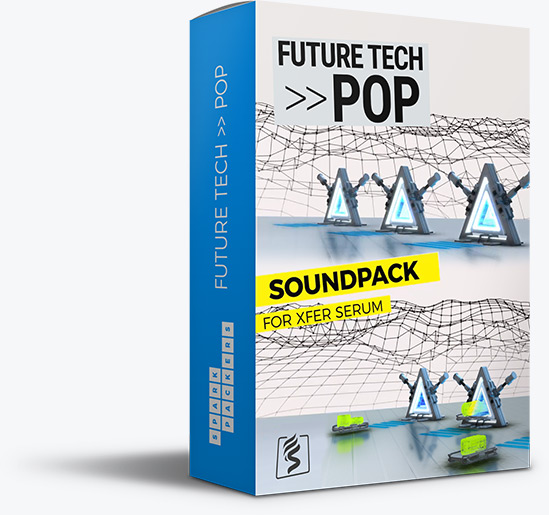 Serum Sound Pack
FUTURE TECH >> POP
This is the sound pack I wish I had when I started out producing music!
Beautiful and usable sounds you would expect from a $ 3K hardware synth but never have dreamed of getting out of a soft-synth.
If you still get the feeling of being stuck on that plateau… after having spent hours of fiddling around with sounds from mediocre preset banks… and the presets still won't match the vision inside your head… if you are ready to jump ahead to the next level but still wonder how highly professional music producers get to their signature sound… if you are looking for inspiring presets that are fun to play with and easy to tweak…
Future Tech >> Pop is here to close that gap and equip you with excitingly unique and chart-ready pop sounds that transport emotions and inject feelings into your track!
This versatile pack focuses on euphoric and electrifying synth, chord, bass and lead sounds and paints a broad stroke about genres like Pop, Dance, EDM, House, Future Bass and even Hip-Hop and Trailer&Score.