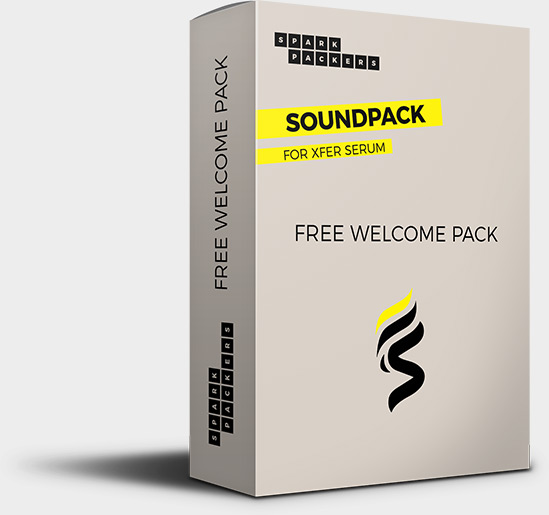 Free Serum Presets & wavetables
Free Welcome Pack
This Free Sound Pack for Serum comes with 12 euphoric, high-powered Presets and 16 custom-build, pre-processed Wavetables… ready to spice up your next pop, dance or electro production!
Details: You'll get access to 5 stunning SYNTH presets, 5 powerful BASSES, one electrifying LEAD and a highly recognizable ORGAN sound. Get a first taste and find out if you feel inspired by playing around with the Presets and WaveTables!
Genre: Electro, Pop, Dance, EDM, Future Bass and Trailer & Score
The Framework Preset: (Added Dec 19th, 2019) The Framework Preset is a preset ready to play multi-cycle WaveTables. All the modulators for the automated scan-through-process are already in place.
With this preset it's super easy to play multi-cycle WaveTables because under the hood everything is taken care of for you. So all you have to do is: Load one of our preprocessed WaveTables. And grab instant synth vibes!
You can also use this preset as a great tool and starting-off point to create your own sounds, even if you don't call yourself a white lab coar wearing sound designer. Get inspired by those WaveTables and enhance the sound from here. Tutorials that explore this technique are coming up soon!
Wavetables: Read about how I created hundreds of original & unique multi-cycle WaveTables and how it will help you find your own signature sound, fast and playfully, right here.
Test Run: Furthermore, check out that everything runs smoothly on your system. To use the sounds you must have Serum VST/AU version 1.214 or higher installed on your computer.
Resources: The presets and wavetables are taken from our first two sound pack releases: Future Tech >> Pop and Modern Secrets.
Enjoy!