Pigments 4 Presets
The Portal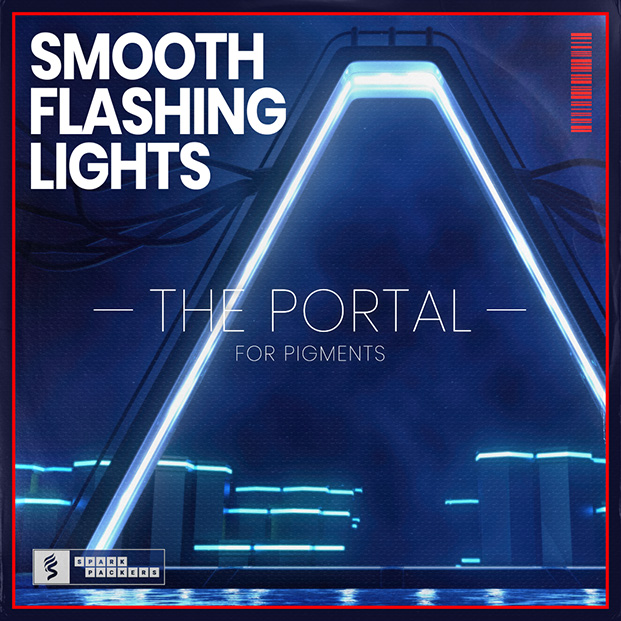 60 Presets, 97 Wavetables & 40 Midi Files
This pack for Pigments is full of smooth, flashing lights!
Pulsating energy fields, slowly emerging from your studio speakers, drifting through space… illuminating the infinity around you, flickering in sync with the universe… taking control of the pulse of your listeners… injecting emotions…
Sometimes dark and deep, other times lighthearted and bright, this pack zeroes in on pads: Warm, lush, dreamy pads… cinematic, atmospheric and sparkling synths… electric pianos, keys and organs with that warm vintage, lo-fi vibe.
My main goal was to give you a wide range of synth presets that max out the wizardry Pigments 4 has to offer and that fire up your creativity.
Step through the portal… and see you on the other side!
Specs:
60 Pigments Presets // 1 Pigments Bank .pgtx
6 x Brass // 4 x Bass // 8 x E-Pianos // 6 x Leads // 3 x Organs
23 x Pads // 1 x Pluck // 5 x Strings // 4 x Synths
97 custom-made wavetables
18 samples
40 MIDI files
100% Royalty-Free
1 PDF guide
Size: 205 MB
Sys Req.: Arturia Pigments VST/AU // v.4.0.0 or higher // Windows & OS
Demo // Made by using only presets and midi from The Portal
Demo // Made by using only presets and midi from this pack
Upgrade your sound arsenal
Presets in action
Smooth, flashing lights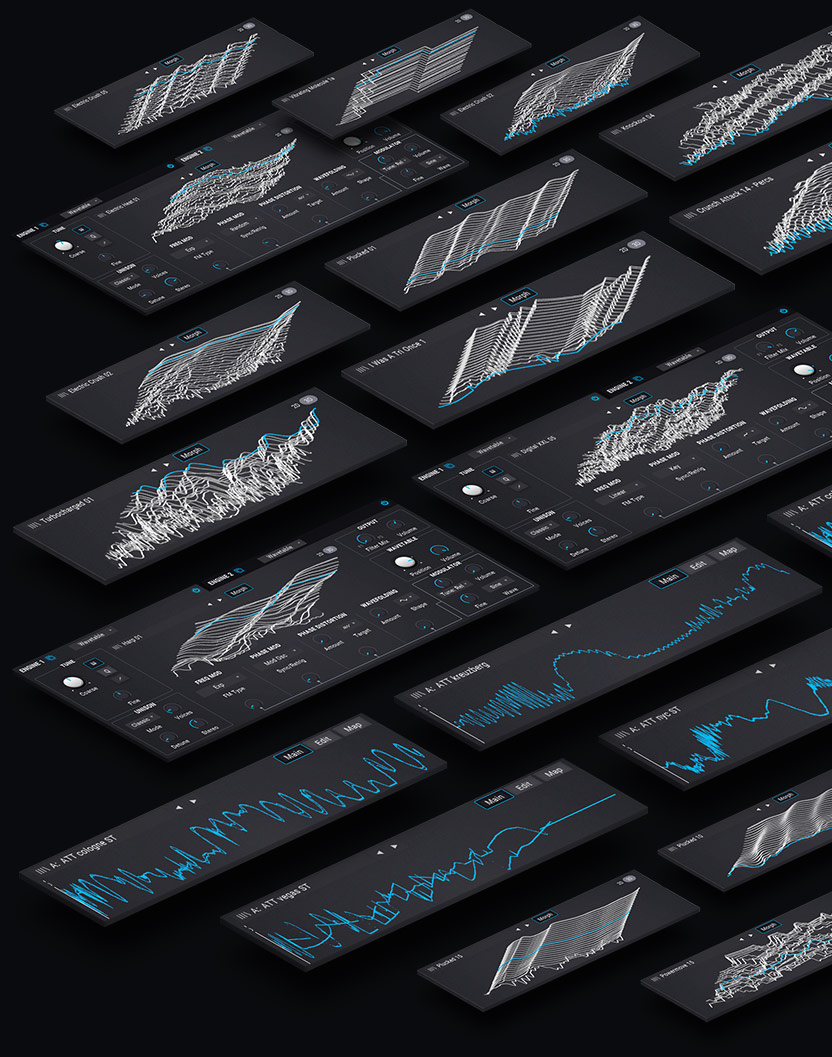 The source code
Below you can take a look at some of the 97 custom-built wavetables I used to design the presets.
Think of the wavetables as the secret sauce. They come in different flavors, textures and thermal gradients.
Because of their distinctive and singular DNA they are a great tool to build unique and original patches.
The strings of molecules that come with this pack are hand picked and carefully selected from six, already released wavetable packs.
You immediately get an edge over your peers because the presets are not built with Pigments factory wavetables that everyone is using.
You can always use those custom wavetables yourself as a powerful, easy-to-use and time saving weapon to build your own patches.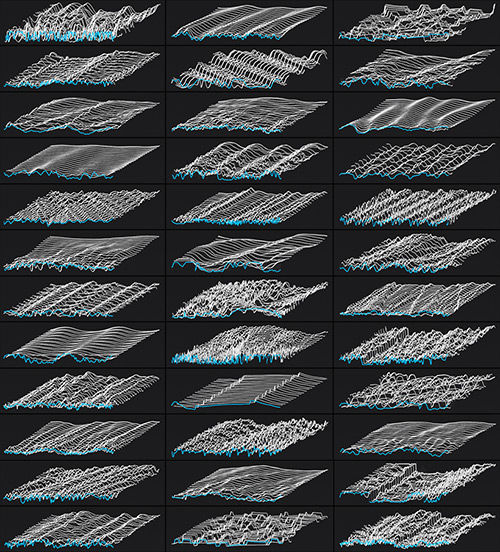 Presets Snippets
A selection of presets in action… sound and MIDI straight from The Portal soundset.
There is no external processing of any kind… no EQ, no compression, and no other effects used.
Mix your own colors
Our mission is to make finding your sound as fun and easy as possible!
You don't have to be white lab coat wearing sound designer to create that unique sound that makes your production stand out.
Think of our presets as a starting point and tweak them until they match the vision inside your head!
It has never been easier:
Extensive and well thought out macro-routings give you access to the most magic elements of each preset.
Dial in your personal taste and a wide ranging characters of sounds, fast and hasslefree. It's an absolute time saver!
This makes finding YOUR sound a breeze.

Innovative
Design Techniques

Inject
Emotions

Exciting
Building Blocks

No blank pages
Turn to the 40 melodic MIDI files whenever you look for that extra shot of inspiration.
There might be times when you open up your DAW, want to start a new track but just don't feel it.
In combination with the Pigments presets the MIDI files are a great starting point to help tear down those creative barriers. They are meant as inspiring ideas made to spark whole new tracks. Good Bye Writers Block!

BR – Awww Factor
BR – Fragile Robots
BR – Me In Japan
BR – My Battles
BR – Parachute
BR – Riot Tigers
BS – Back To Wood
BS – For Keeps
BS – Go With It
BS – Let 'Em Bass
EP – About Time
EP – Anthology
EP – Binge Mode
EP – Broken Dreams
EP – Campfire
EP – Dark Wings
EP – Exciting Future
EP – Lovebug
LD – Coconuts All Day
LD – Fly Away
LD – Fly High
LD – Game Night I
LD – Game Night II
LD – Heaven Sent
OR – Airy Flutes And Sky
OR – Cinema Silence
OR – Off To Nashville
PD – Apparently In Love
PD – Beautiful Mess
PD – Cooked Up Memories
PD – Cosmic Wow
PD – Damn Mermaids
PD – Endless Dawn
PD – Fun Times
PD – Good Morning Lovers
PD – Lovely Roads
PD – Luv Bait
PD – Miles Away
PD – On A Cruise
PD – One Heartbeat Away
PD – Painted Postcards
PD – Paper Plane
PD – Place To Be
PD – Reunited
PD – Secret Code
PD – Sleepless Nights
PD – St Lovers Day
PD – Summer Breeze
PD – Virtual Underground
PD – Wolves And Sheep
PL – Garage Sale
ST – Complete Me
ST – Feelings Underneath
ST – Headspace
ST – Long Nights
ST – Three Little Words
SY – Alien Hive
SY – Neon Rainbow
SY – Quantum What
SY – Rough Patch
What Our Customers Think
Reviews