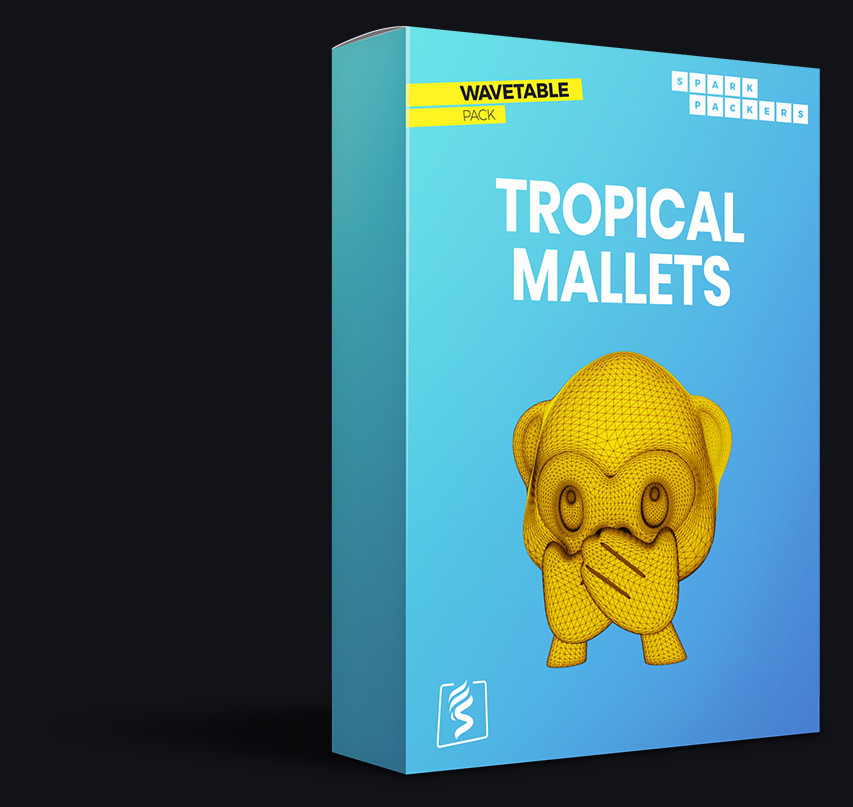 In Action
Let's listen to some Wavetables with the help of our FRAMEWORK PRESET.
Loaded into Serum, I only use one Envelope and a LFO for the scan-through automation. No other internal Serum synthesis is used in the audio demos below. In a few cases, 2-Voice Unison is added and it's commented with (unison) below. Otherwise, you hear the plain and raw Wavetables. With no external EQ, FX or inserts whatsoever.
04: Chroma 14 + Futuristic 09
06: Hit 04 + Chromatic Hit 02
08: Weighty 05 (unison) + Futuristic 11
09: Hit 15 + Knock 05 (unison)
10: Chroma Hit 15 + Hit 06 (unison)
WHAT'S INSIDE
Details
Wavetable Files: 80
Size: 217MB (unzipped)
Format Audio: WAV – 24bit – 44.1kHz / Windows & Mac
Designed for: Xfer Serum v1.214 or higher
Compatible with: Arturia Pigments, Ableton Wavetable, Kilo-Heartz Phase Plant
Caribbean 01
Caribbean 02
Caribbean 03
Caribbean 04
Caribbean 05
Caribbean 06
Caribbean 07
Caribbean 08
Caribbean 09
Chroma 01
Chroma 02
Chroma 03
Chroma 04
Chroma 05
Chroma 06
Chroma 07
Chroma 08
Chroma 09
Chroma 10
Chroma 11
Chroma 12
Chroma 13
Chroma 14
Chroma 15
Chroma 16
Chroma 17
Chroma 18
Chroma 19
Chromatic Hit 01
Chromatic Hit 02
Chromatic Hit 03
Chromatic Hit 04
Chromatic Hit 05
Chromatic Hit 06
Chromatic Hit 07
Chromatic Hit 08
Chromatic Hit 09
Chromatic Hit 10
Futuristic 01
Futuristic 02
Futuristic 03
Futuristic 04
Futuristic 05
Futuristic 06
Futuristic 07
Futuristic 08
Futuristic 09
Futuristic 10
Futuristic 11
Futuristic 12
Futuristic 13
Hit 01
Hit 02
Hit 03
Hit 04
Hit 05
Hit 06
Hit 07
Hit 08
Hit 09
Hit 10
Hit 11
Hit 12
Hit 13
Hit 14
Hit 15
Hit 16
Hit 17
Knock 01
Knock 02
Knock 03
Knock 04
Knock 05
Knock 06
Knock 07
Weighty 01
Weighty 02
Weighty 03
Weighty 04
Weighty 05
Bonus
21 Presets for Xfer Serum
The Framework Preset = Ready to play & load pre-processed, multi-cycle Wavetables… easy & hassle-free… with the scan-through automation already in place, grabbing instant synth sounds just by loading Wavetables is super simple
20 Starter Presets = The presets we used for the audio demos on this page… based on the Framework Preset, those presets include the exact speed settings for the parameters Env2 & LFO1 that trigger the Wavetable-scan-through process… they are a fantastic starting point to build your own presets… with all the other internal synthesis and FX untouched, take a leap and go from here… enhance the sound that the loaded Wavetables give you and play around with the scan-through parameters… add filters, warp and all the other wizardry Serum has to offer… tackle the FX section… all with the goal to find a unique sound
Grab instant Summer Hit Vibes
75 Custom-Built, Multi-cycle Wavetables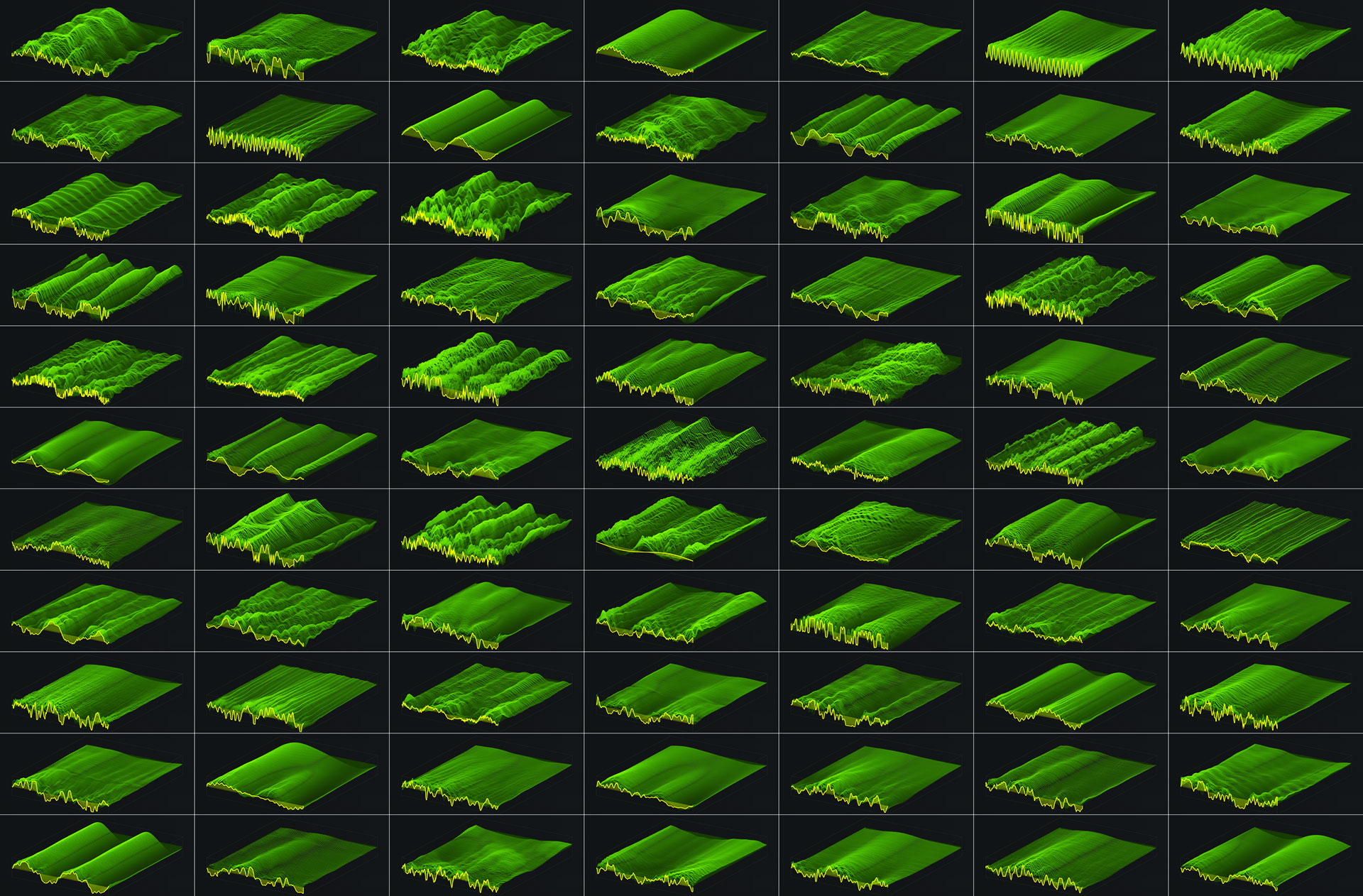 Description
Honestly? This is the pack I wanted to keep to myself. Maybe it's just me, but you play your favorite chord progression with those transient rich Wavetables and you'll have your next hit!
Who thought you can get such a nice & clean, natural color out of a soft synth? So! Much! Possibilities! You'll get: Wooden, weighty, punchy, sizzling, crunchy, chromatic, caribbean and futuristic Tropical Mallets!
A First Taste
Wavetables In Action – Part II
12: Hit 14 + Chromatic Hit 01 (unison)
13: Hit 13 + Chromatic Hit 10 (unison)
14: Caribbean 01 + Knock 05
16: Caribbean 04 + Futuristic 12 (unison)
18: Chroma 08 (unison) + Chroma 05
20: Chromatic Hit 06 (unison) + Caribbean 07
recommended for you
you may also like these
Live Instruments & Mashups
Not only did I sample some nasty analog gear, I also recorded live instruments over the course of many studio sessions. As much as I love machines, you can't ignore a shiny guitar or saxophone played by flawed but humorous and hopefully charming human beings, right?
Those amazing musicians brought their instruments into the studio and we recorded E-Pianos, Rhodes, guitars, acoustic guitars… a whole f** brass section… At the end of the day, the goal was to create hybrid and mashed-up Wavetables, not photo-realistic samples.
Here again, get the best of both worlds: Live instruments, synthesized, resampled, warped and re-rendered. Ready for the roaring 20s!
Piano Mashup 01 (unison) + Sitar Mashup 01
Lo-Fi
Every time you need Wavetables and synth vibes that are designed not to be flawless & immaculate but that capture character: Treat yourself with the Lo-Fi pack. This is the pack where you'll find those tiny quirks and imperfections that we love so much.
Producing dusty Hip Hop and Lo-Fi Beats? Sparkpackers' unique Lo-Fi library delivers all of the textured Serum wavetables you'll ever need: Inside this genre-bending collection you'll find 75 expertly crafted wavetables ranging from smooth flute textures over airy choir feels, to complex wonky vibes and crunchy vibrato organs, as well as grainy experimental textures.
These super charismatic Sparkpackers Lo-fi Wavetables will get you in the flow in no time!
Character 15 – Strings + Character 03 – Airy
Crunch Attack 11 + Crunch Attack 12
wavetable bundle
There is also a timely-limited bundle offer available.
Grab all 6 Wavetable Packs for an unbeatable deal.
Details: 465 Wavetables. 125 Serum Presets. Total 1,14 GB.

add-on: Spark Pack mini
extra content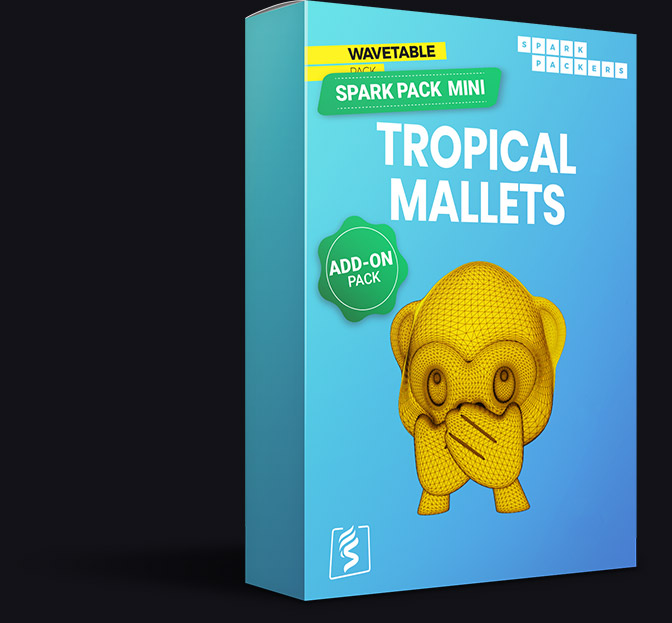 Do you love the Tropical Mallets audio demos above and want to use them as inspirations and song starters for your own productions? Awesome. All the audio tracks – let's call them Spark Tracks – are included in the Tropical Mallets Add-On pack. You will receive those track ideas as audio and midi files.
Here is what you get as additional content:
Audio: 20 Spark Tracks / WAV – 24bit – 44.1kHz / Windows & Mac
Midi: 20 Standard Midi files
Size: 74 MB (unzipped)
100% Royalty-Free
THIS ADD-ON WORKS WITH ANY DAW / SAMPLER
Compatible Software
The Mini Spark Tracks and Loops come as .WAV files (24bit / 44.1 kHz) and work perfectly with any kind of audio software that handle this file type. The included Standard MIDI files are ready to get imported into your favorite software as well.