Upgrade Your Order And Safe
Special Bundle Deals

DEAL A) Pay 2 Get 3 Packs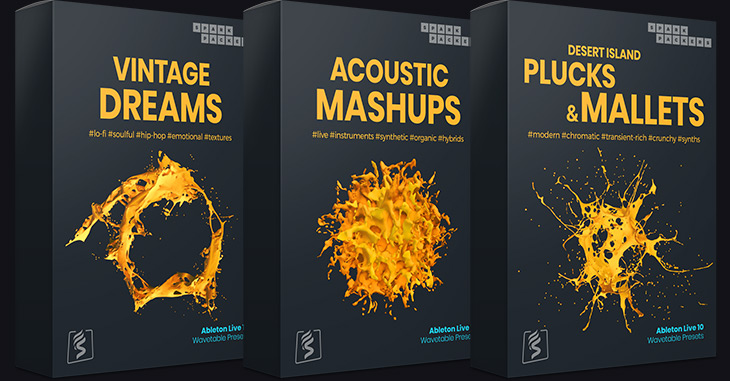 What's Inside This Bundle?
The Additional Packs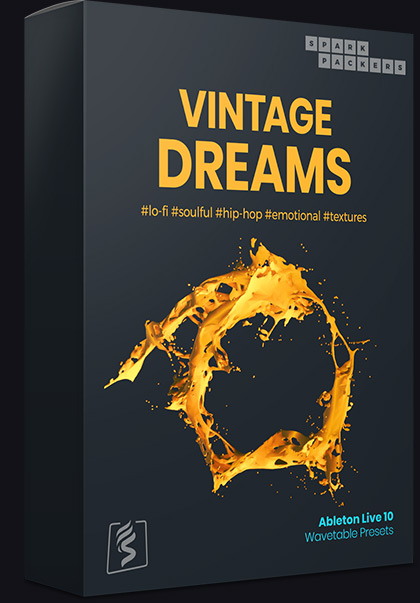 Vintage Dreams
Every time you need vintage synth vibes that are designed not to be flawless & immaculate but that capture character: Treat yourself with the Vintage Dreams pack. A pack where you'll find those tiny quirks and imperfections that we love so much.
Inside this lo-fi collection you'll find 96 expertly crafted presets, ranging from smooth flute textures over airy choir feels, to complex wonky vibes and crunchy vibrato organs, as well as grainy experimental textures.
Ableton Wavetable Presets: 96
Wavetables: 75
Size: 135 MB
Synth 02 – Crunch Attack 13 – Proc
Synth 11 – InstableAbstracts 11 – Clean
Keys 04 – Wooden Hit – Clean
Pad 04 – Complex Vibes – Proc
Desert Island Plucks & Mallets
Who thought you can get such a nice & clean, natural color out of a soft synth? So! Much! Possibilities! You'll get: Wooden, weighty, punchy, sizzling, crunchy, chromatic, caribbean and futuristic desert island plucks!
You'll get the best of both worlds: Acoustic, percussive instruments, synthesized, resampled, warped and re-rendered. With a fresh unique twist, newly recombined. Usable as modern pluck sounds in a wide range of genres!
Ableton Wavetable Presets: 118
Wavetables: 80
Size: 141 MB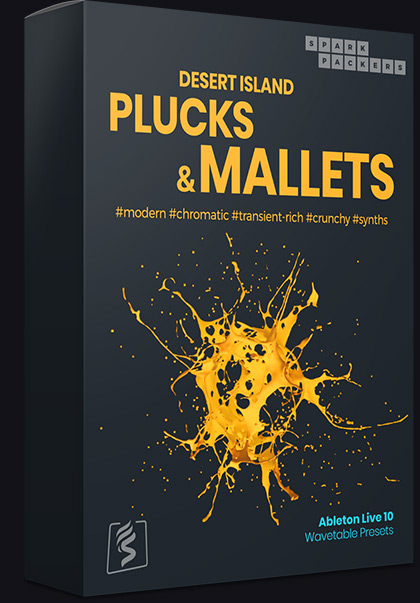 Special Bundle Deal
Pay 2 Get 3 Preset Packs
316 Ableton Wavetable Presets
235 Wavetables
416 MB (unzipped)

B) Deal A + DELICIOUS KICKS

What's Delicious Kicks?
The Additional Sample Pack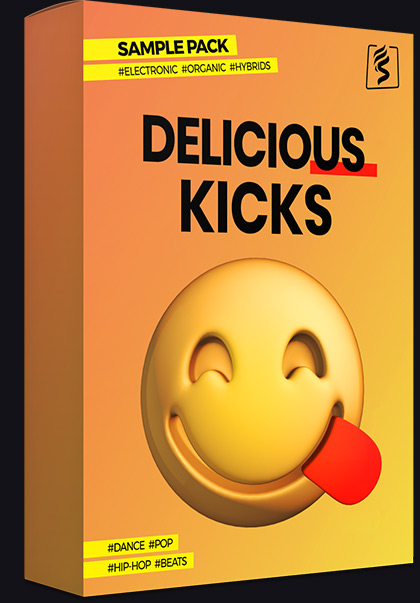 Hybrid Kick Samples
Are you looking for unique, charismatic Kicks that stick out and stay in your listener's ear?
Let me give you memorable Bass Drum samples you actually want to use and make your entire production highly recognizable!
My goal was to close the gap between the well-known and average digital-sub-with-click-on-top Kicks and those perfect Bass Drums you find in songs on your favorite Spotify playlist.
I went on this quest to create unique 3-dimensional Kicks from scratch by combining electronic drum sounds with flavorful natural colors and outstanding elements extracted from live-recordings.
As a result you get 140 distinctive Hybrid Kicks full of character and personality. Ready to cut through the noise!
Samples: 140 different, custom-built Kick Drums
Type: Single, One Shot Samples
Genre: Hip-Hop & Beats, EDM, Pop
Format: WAV – 24bit – 44.1kHz
Size: 52 MB
Kick_09_var_1_(F) | Kick_11_var_1_(A) | Kick_14_var_4_(G) | Kick_24_var_1_(F)
Kick_14_var_2_(F#) | Kick_23_var_2_(A) | Kick_26_var_1_(G) | Kick_39_(G#)_pre_20ms
Kick_05_var_1_(G) | Kick_06_var_1_(D#) | Kick_52_(F#) | Kick_78_var_1_808
Kick_14_var_2_(F#) | Kick_14_var_1_(A) | Kick_24_var_3_(G) | Kick_25_var_1_(G)
Kick_14_var_2_(F#) | Kick_66_pre_2ms | Kick_14_var_1_(A) | Kick_33_var_1_(F)
Kick_15_(F#) | Kick_14_var_4_(G) | Kick_16_var_2_(G) | Kick_11_var_2_(G)
One Time Offer
Ableton Wavetable Presets & Kicks Bundle
316 Ableton Wavetable Presets
235 Wavetables
140 Kick Samples