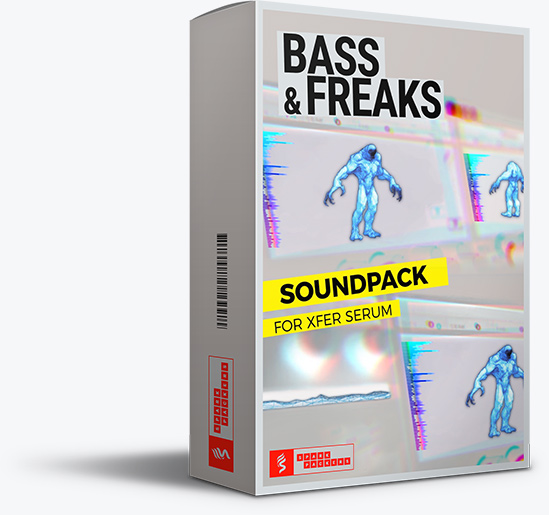 For Hip Hop, House & Everything Future
Serum Bass Presets
Who wants to be normal, right? If you want to make an impact: Stick out! Be a freak!
That was what I had in mind when creating this pack.
I promise you: These Serum Presets won't bore you with the same generic and lame sounds we hear over and over again. If you are looking for larger-than-life presets that cut through the noise and spice up your production… you are at the right place.
Loaded with 82 bass, 24 synth/chord and 22 lead sounds, this pack is the outlier, the mutant, the outlaw in the world of Serum presets. Perfect for producing Hip Hop and beats and for making House, Electro and Future related tracks alike, this bad boy takes no prisoners. Listen in on 0:00 (Beats/Hip Hop) vs 0:30 (Electro) on soundcloud below.
BASS & FREAKS features 128 innovative and progressive Serum presets: full of gritty low-end, mashed up with twitchy mids and otherworldly highs. If you are looking for a way to upgrade your sound arsenal with spine-tingling, cinematic-sounding and trailer-moment presets, this pack is a no brainer!
Do you want to stand out?
Break away from the pack with this completely new breed of high-powered bass and synth sounds!
Be different!
Be extraordinary with BASS & FREAKS!