Upgrade Your Order And Save
Special Bundle Deal
Pay 1 Get 3 Wavetable Packs

What's Inside This Bundle?
The Additional Packs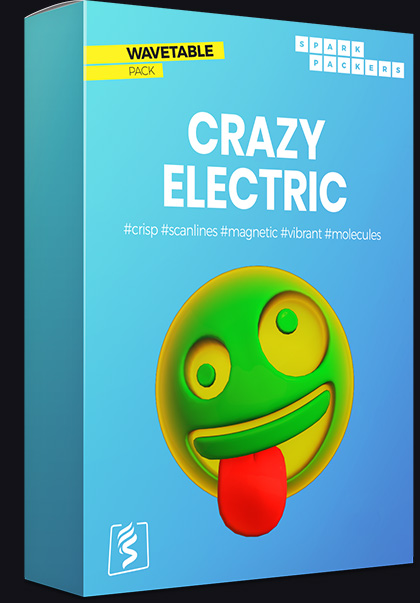 Crazy Electric
After finishing Analog vs. Digital, I was so excited about how close we came to capture the various flavors and nuances of those hardware units, that I thought: It's time to go crazy! Pushing the internal synthesis way further… repeating the render and resample process – every now and then, multiple times.
My goal was to create crisp scanlines and magnetic, vibrant molecules that stick out and cut through the noise. Wavetables that are ready to electrify and to make an impact! The Opposite of lame & generic is Crazy Electric.
Wavetables: 75
Starter Presets For Serum: 20
Size: 170 MB
Twisted Scanline 01 + Grainy & Electric 08
17: Grainy & Electric 04a
Analog vs Digital
I had borrowed all this amazing analog hardware gear from friends and colleagues to finish a project. I dreaded the day I had to return all those synth beauties. So I started to sample all the sounds and patches I had programmed and put my heart into.
The fun started when I began to process those strings of analog DNA further with all the wizardry a great synth like Serum has to offer: applying digital synthesis (using Warp, FM, Filter, …) and then rendering and resampling those into new multi-cycle, pre-processed Wavetables.
With analog, digital and hybrid Wavetables this pack is full of winners and champions and complements this bundle perfectly. You'll have all the ingredients you'll need to find YOUR sound right at your fingertips!
Wavetables: 80
Starter Presets For Serum: 20
Size: 147 MB
Vibrating Molecule 4 + Nasty Modular 1 (unison)
Crisp Future Sync 2 + Nasty Modular 4b (unison)
Vintage Feedback 2 (unison) + Nasty Modular RAW 5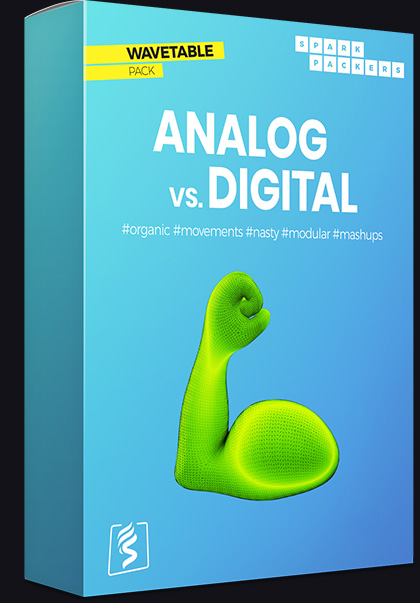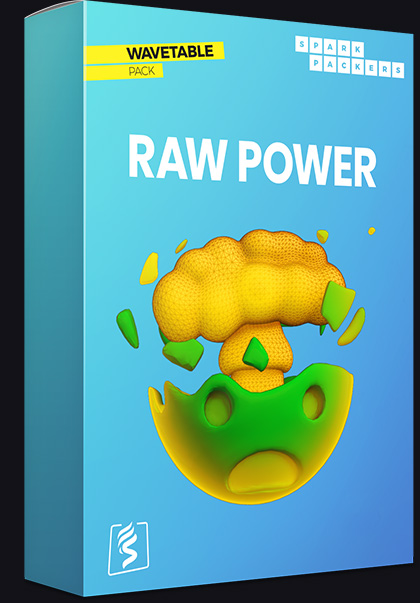 Raw Power
OK, this pack is dynamite! When equipping your favorite Wavetable synth with those larger-than-life sounds, be ready to – boom! – punch your muse in the face. Too graphic? Nah, then this pack isn't for you.
Naming those Wavetables was the most fun and easiest part in months. You'll find Digital XXLs, Epic Blasts, Huge Scanlines, Knockouts and Powermoves. And the best: they are suitable for every genre. Rock and spice up your production.
Again, this one is a beast!
Wavetables: 75
Starter Presets For Serum: 23
Size: 213 MB
08: Turbocharged 02 (unison) + Epic Blast 11
15: Epic Blast 07 + Epic Blast 05 (unison)
One Time Offer
Special Bundle Deal
230+ Wavetables
163 Presets for Serum